Overview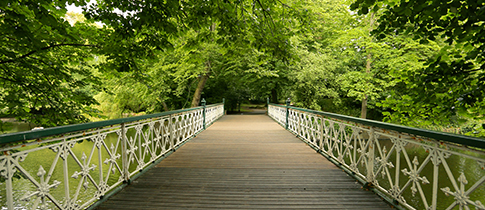 Creating places for people to lead healthy lives and addressing climate change are two of the biggest challenges that we currently face. Southport starts from a position of strength. The coast, the parks, gardens and green spaces in the town all contribute to making it a healthy place to live, work and visit. Opportunities for walking and cycling within the town also helps people to stay healthy and active.
The masterplan seeks to invest in these healthy living assets of the town, while planning ahead to make future developments environmentally sustainable and carbon neutral.
What you've already told us…
The beach and the coast are really important assets and need continued investment to ensure that they are accessible and attractive to residents and visitors

The parks and formal gardens, as well as open spaces, are part of what makes Southport a healthy and happy place to live

Some parks require investment to ensure their quality is maintained for current and future generations (for example the Botanic Gardens)

The cycling routes along the coast and linking the town centre and neighbourhoods are good

Rail links to Manchester are poor and discourage more people from using public transport

There are no direct rail links to Preston and Central Lancashire, despite it being close to Southport
Big Ideas for Change
Our Big Ideas are described below:
1. Ensure major new housing and commercial developments within the town centre and Waterfront are designed to net zero carbon standard, to help the borough to transition to net zero carbon by 2030.
2. Use of public sector sites to generate energy, where appropriate, in line with the Sefton Climate Emergency Strategy.
3. Redesign of Lord Street to provide greater pedestrian and cycle priority, including:
A) Creation of dedicated cycle lanes along the entire length of Lord Street
B) Enhanced pedestrian crossing points at the junctions with streets / routes connecting the town centre with the Waterfront (for example Nevill Street and Scarisbrick Avenue)
4. Investment in electric vehicle charging infrastructure in the town centre and as a feature of new car parking facilities
5. Development of modern interchange facilities that encourage greater use of sustainable forms of transport (including bus / train / pedestrian / cycle).
6. Provision of an electric shuttle bus (e-shuttle) linking the new interchange with the Waterfront attractions and Lord Stree
 7. Secure funding for continued improvement and restoration of historic parks and gardens for future generations (e.g. Botanic Gardens, Hesketh Park)
8. Secure investment in the leisure assets at Ainsdale-on-Sea and facilities serving the coastal attractions
What happens next
We will review all feedback received and use this to inform our bid for £25 million from the Towns Fund, which will be submitted to the Government later this year. This will be an ongoing conversation between residents, businesses, the Town Deal Board, Sefton Council and Government and there will be more opportunities to get involved.